Please see the Technical Bulletin Linked Here regarding the latest release of firmware for the WQXM-PG WiQ Portal Gateway.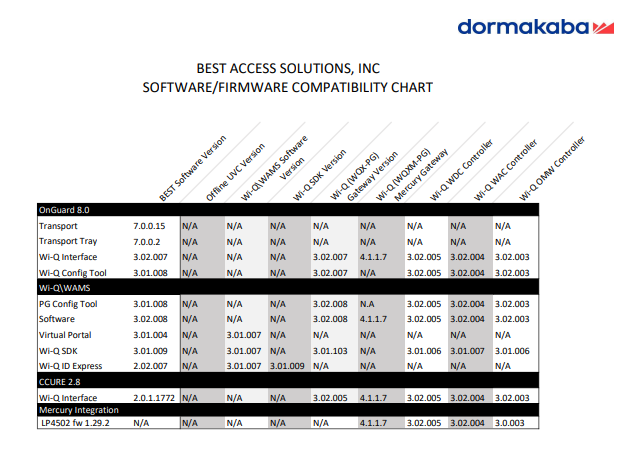 Click HERE to download a PDF version of the software/firmware compatibility chart.
Please note that only those who have previously been Wi-Q certified will be able to access the firmware and software files on Egnyte.