Relating to the January 7th, 2015 BEST 40H Spindle and Lever update regarding the new enhanced spindle, we want to clarify our 40H replacement spindle options.

Starting June 12th, 2017 our Kit Number 2 – 40H Standard Spindle will ship with the updated black chromate spindle instead of the old clear chromate spindle.  Updated spindle will be backwards compatible only with existing 40H mortise locks that already have a black chromate spindle.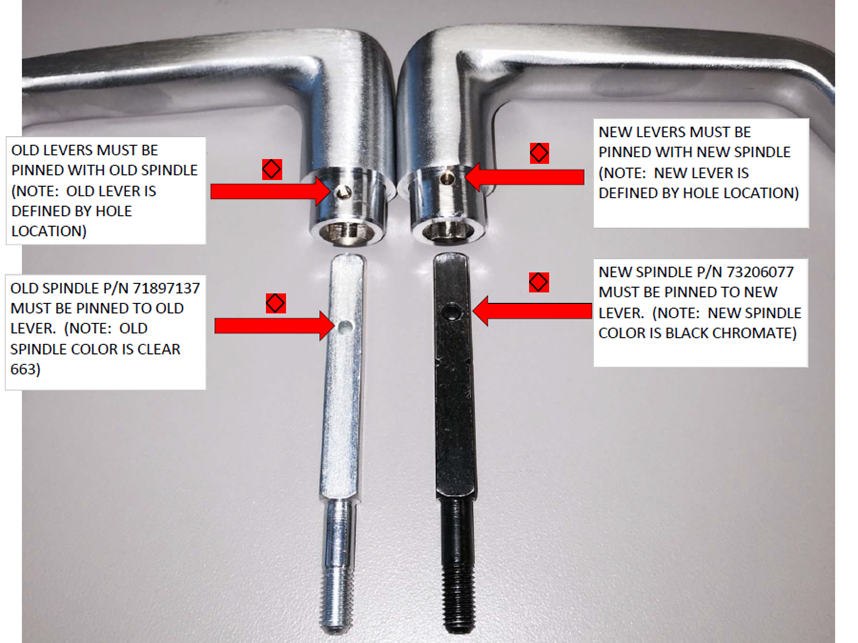 If your existing 40H mortise lock does not have a black chromate spindle, then you have a silver (clear) or yellow chromate spindle. The old spindles and levers are not compatible with the newly enhanced spindle and lever. Please see above for the new spindle and lever part numbers as well as a description of the differences between the two. This situation will require you to purchase a complete lever set 40HLS for the appropriate lever and finish you desire to replace. Please see below for how to order information on 40HLS lever sets.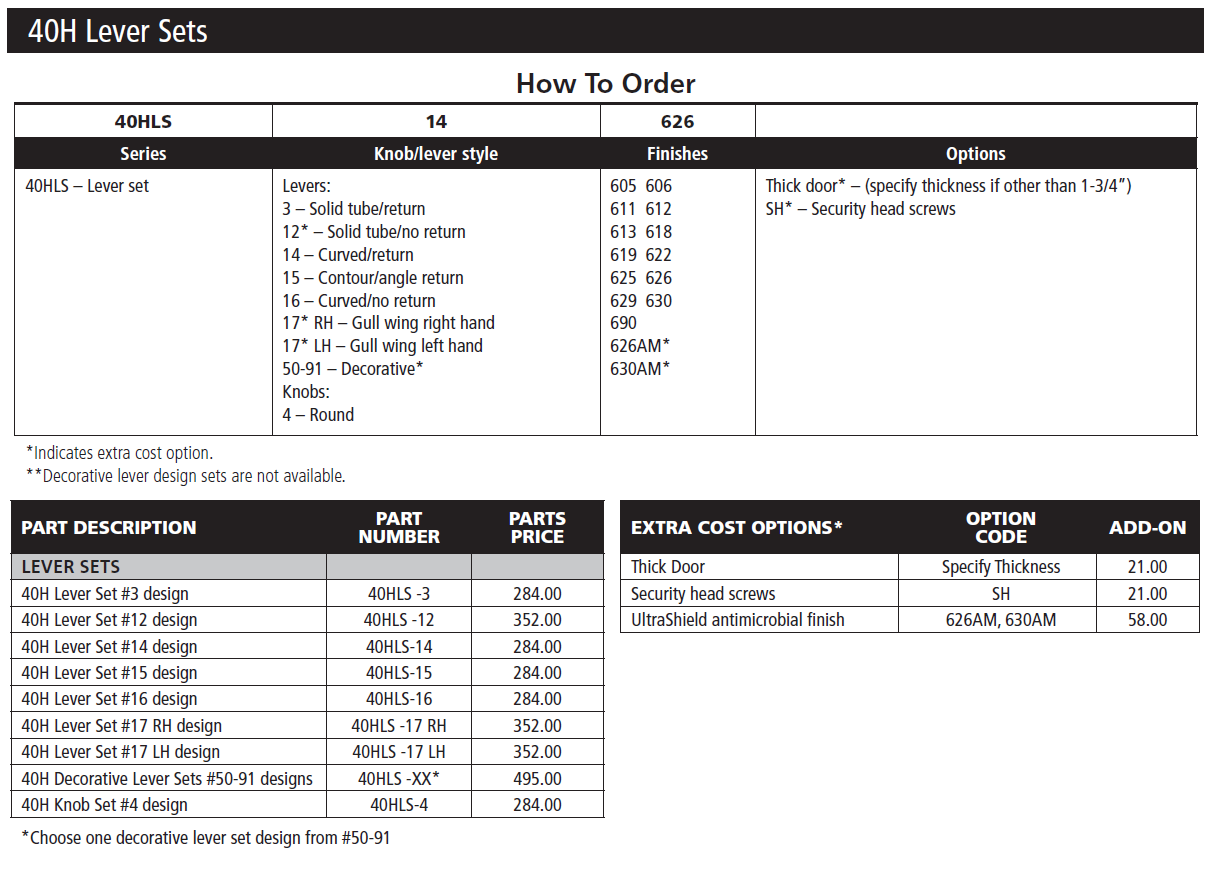 For additional information, please download the BEST 40H Lever Spindle Bulletin.