Question: When logging into my Shelter Cloud, I see that the map does not go to the portal address location, rather it defaults out in the ocean.  Is there anything we can do to fix that?
Answer:
The address on the gateway account page has not been validated. 
1. Login to the Shelter Cloud account at shelter.bestaccess.com. 
2. Verify the address on the gateway address tab is correct and has green checkmarks next to each field.
 - Doubleclick on the gateway on the home screen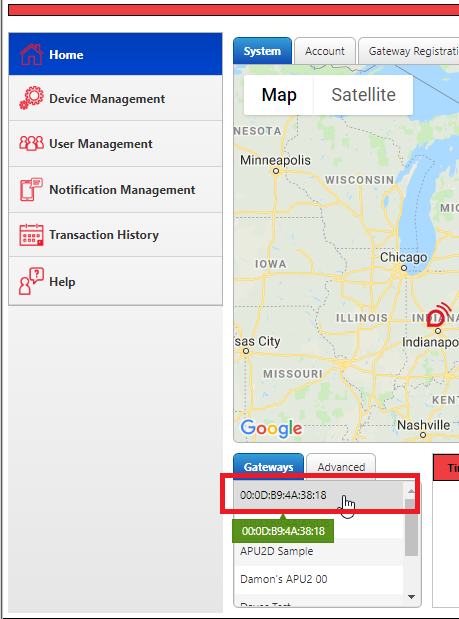 3. Click on the address tab for the Shelter gateway. 
4. Update the address information, tabbing between fields. A green checkmark at the end of the field indicates the field has been validated.

HINT: Use the tab key to move into each field, hit the spacebar at the end of the field's text. 
E.G. at the end of the address field, 6161 East 7th Street(hit space bar here 1x.) Tab to the next field. A green checkmark appears. Do the same for each field. Once you have 4 green checkmarks on the gateway's address, click on the update button to save those changes. The location coordinates should appear.
Applies To:
Shelter Cloud Software
Additional Information: